Malwarebytes is a security program to protect your computer system. Malwarebytes is a very light-weighted anti-malware with other exclusive features like removing all known unknown infections at a very fast rate. Its features of cleaning and removing of malware are free and if you want other benefits you can upgrade to its premium version. Its premium version includes anti-ransomware, real-time protection, malicious URL protection, real-time protection, and many more.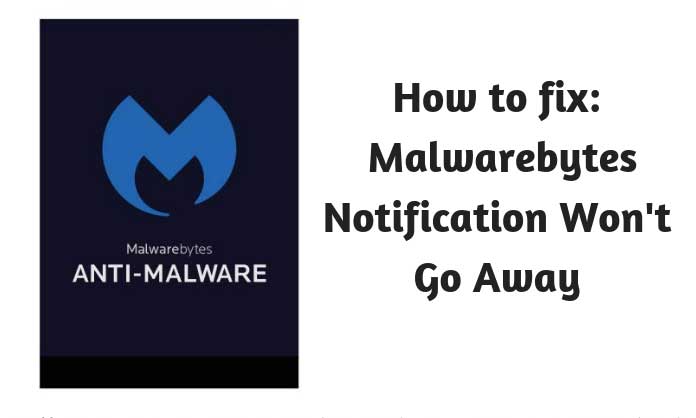 Malwarebytes is a package of full protection. But after some period of time, it may start giving pop-ups. These pop-ups will not affect your computer but it is such a headache while playing online games and watching movies. Sometimes these Malwarebytes popup won't go away easily.
Common Malwarebytes anti-malware pop-ups are:
• Malwarebytes Anti-Exploit popup while opening the web browser
• Protection disables popup
• Premium Trial Expired popup
• Buy an upgrade popup
How to get rid of Malwarebytes popup:
You can easily prevent Malwarebytes pop-ups by adjusting some setting in Malwarebytes anti-malware. Here are some steps for removing pop-ups:
For Windows:
1. Open Malwarebytes
2. Go to Settings
3. Open Application tab
4. Scroll down to the Notification
5. Open the notification section and configure the following settings:
• Turn off the non-critical notifications. Switch the show Malwarebytes notifications in the Windows System Tray settings to the off position.
• Choose the duration period of the notification. Go to close notifications after and choose how quickly the notifications will close.
• Turn off the real-time protection notifications. Switch the show notifications when real-time protection setting is turned off setting to off position.
For Mac:
1. Go to System Preferences on your Mac. Tap the gray gear icon of application folder or you can click Apple icon and select System Preferences.
2. Go to the upper-right corner of the System Preferences window and click the notifications category.
3. Scroll down the list of applications and open Malwarebytes to view the applications notification settings.
• To prevent all banner and alert notifications from the application, select none in the Malwarebytes alert style option.
• Uncheck the other notification options: You will see a list of notifications here. Disabled all the notifications:
• To stop notification pop-ups on the lock screen, uncheck show notification on the lock screen
• To prevent the new items in notification center panel, disable the show in Notification Center
• To prevent the red notification badge, uncheck the Badge app icon
• To mute all kinds of notifications, disable the Play sounds for notifications.
With these steps, you can easily get rid of all notifications but note that turning off notifications in Malwarebytes doesn't turn off critical notifications. Here are some notifications which are considered as critical:
• Renewal reminders
• Expiration notification
• Real-time protection blocked a threat notification
• Malwarebytes Update Popup
• Scan detected a threat notification
• Reboot required to remove threats notification
You can also visit direct Malwarebytes website www.malwarebytes.com to complete your setup or call at 1-800-520-2796.