iTunes is a software which allows you to add, organize and play digital media. It also lets you sync it to a portable device. But sometimes you face an error saying iTunes could not connect to the iPhone because an invalid response was received from the device. This is a common error reported by many Apple users.
Cause of iTunes could not connect invalid response:
• Outdated version of iTunes
• Outdated iOS
• Incorrectly configured settings
• Problematic USB port
• Malware infection
• Third-party applications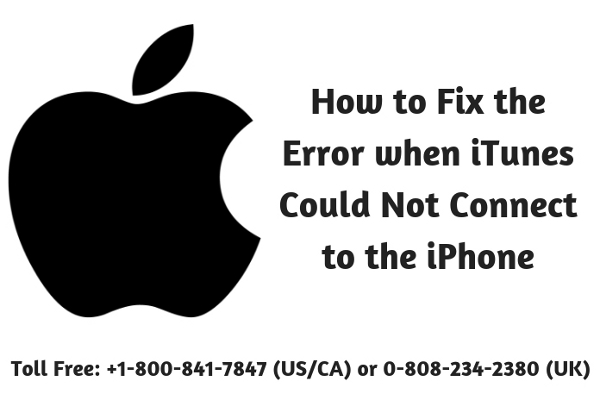 How to fix iTunes iPhone invalid response
You can fix iTunes could not connect to iPhone invalid response error with a number of solutions; here we are mentioning some easy solutions:
• Update your iPhone OS
i. Open your iPhone and go to Settings>General>Software Update
ii. Click on Download and Install
iii. Enter the password
iv. Click on Agree
v. The download will start automatically
vi. Try connecting the iTunes to your iPhone again
• Update your iTunes App if you see iTunes invalid response iOS 10: You can also face this error due to an old version of iTunes
i. Run iTunes
ii. Go to help
iii. Check for update
iv. If you see a new update is available, download and install it
v. Connect your iTunes to the iPhone again
• Reset network settings
i. Open your iPhone and go to Settings>General>Reset
ii. Click on reset Network settings
iii. Search for any problem while syncing the data
• Try another USB cable or different USB port: You may face this issue due to incompatible USB cable or port. Try connecting with different USB cable and port.
• Update the Drivers: Updating the drives can be an ultimate solution for this error. Follow the steps for updating the drivers:
i. Disconnect your iPhone from the PC
ii. Reconnect your iPhone
iii. If the iTunes opens, close the iTunes application
iv. Press Windows and R key together
v. A Run dialog box will appear
vi. Type %ProgramFiles%CommonFilesAppleMobile Device SupportDrivers on the dialog box and press the ENTER button
vii. Right click on usbaap164.inf or usbaap1.inf
viii. Click to install
ix. You will see multiple files but click on the file with .inf extension
x. Disconnect your iPhone from the PC
xi. Restart your computer
xii. Reconnect your iPhone to the Mac/PC and open iTunes
xiii. Check for the error. If you still facing the issue, then continue next steps
xiv. Press Windows and R key together, a run dialog box will appear
xv. Type devmgmt.msc and press the ENTER button
xvi. Go to device manager, expand the Universal Serial Bus Controller section and click on Apple Mobile Device USB driver
The methods mentioned above will help you to connect your iPhone to the iTunes. If you are still unable to connect the iTunes then contact iTune Support. Our technicians are working in this field for several years and can easily provide the best guidelines for all issues related to iTunes. We are offering around the clock service for seven days a week; you can ask for help and get the professional help anytime.